Technology Advances
Kaspersky Licence Forever (with pics)
I learned this from another forum and I just took it from their.
Okay lets start

1) First of all delete the existing key if you have.



[color=#32CD32]2) Go to Setting, then select Option, Uncheck the "Enable Self Defense" and click OK.



3) Now right-click the kaspersky icon from taskbar and click on "Exit".



4) You will get a promt like this . Click "Yes".





5) Now goto run and type in "regedit".




6) Now goto HKEY_LOCAL_MACHINE ---->SOFTWARE ---->KASPERSKYLAB ---->PROTECTED ---->AVP9 ---->ENVIRONMENT .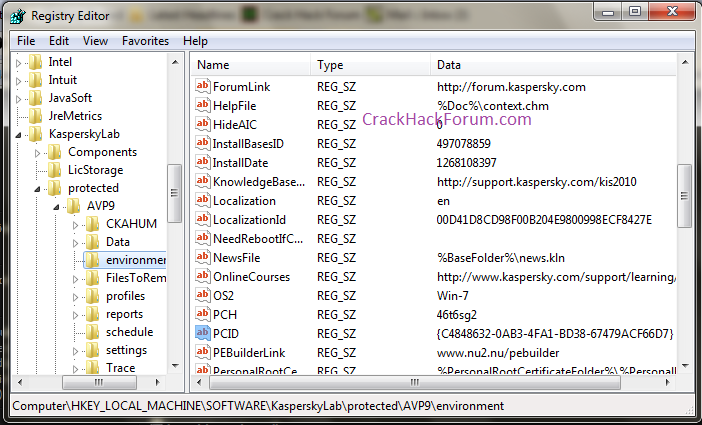 7) Now in the right hand side you can see PCID. Double click it and change the last two values before the flower bracket and click ok.eg:- The last two values are "D7"... So i change it to "F9"...




8) Now open kaspersky again and you will see this.




9) Select "Activate Trial License" and click next.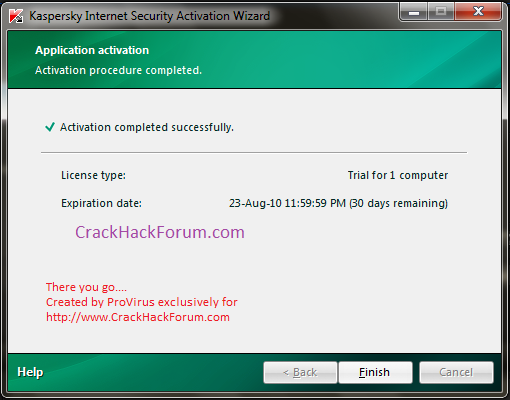 10) Now enable Self-Defence and you are good to go.


Hope you liked it (I didn't create this thread but I only liked to show you it)
---
---
Contact
Microlaunch
Rayat Institute of Engineering and Information Technology, Railmajra, Near Ropar (Chandigarh)

+91-9463349819

microlaunch@rediffmail.com
---